Upgrade Your Roof Drainage System With A1 Roofing Brentwood's Guttering Services In Brentwood
We at A1 Roofing Brentwood are committed to resolving your guttering issues for good, whether you're a homeowner or a business establishment in Brentwood. At A1 Roofing Brentwood, we have made a name for delivering the kind of guttering services that customers desire on a consistent basis. When A1 Roofing Brentwood work on your guttering, we offer you the advantage of our immense guttering expertise, and a guarantee of customer satisfaction.
Our Guarantee
---
Free site visit and survey
No hidden costs
British standards compliant
Fully Insured
Clean and efficient
Professional workmanship
Why A1 Roofing Brentwood Is The Guttering Company You Need In Brentwood
A1 Roofing Brentwood do a lot more than supply of hardware for gutter works. A1 Roofing Brentwood can also install, repair, clean, and replace your guttering. All the guttering services A1 Roofing Brentwood provide in Brentwood are backed by a 10-year guarantee. With A1 Roofing Brentwood guttering services, there will be no case of wear and tear from weather conditions, no matter the time of the year, for many years.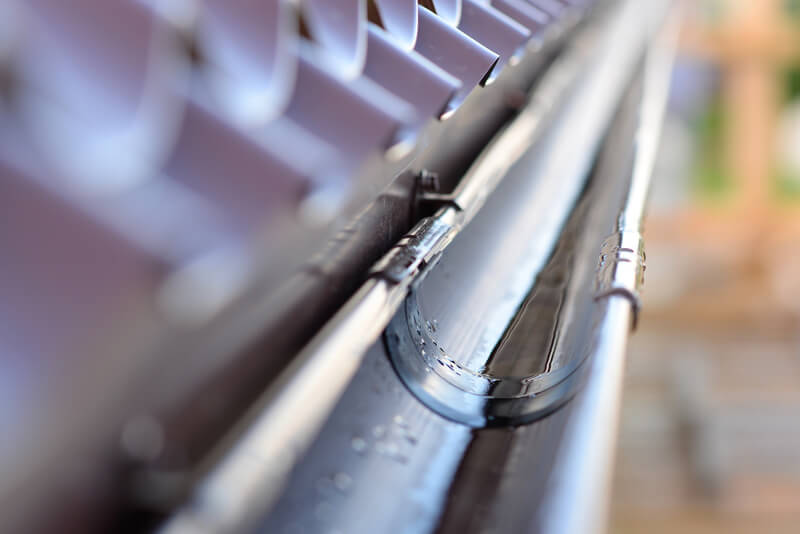 in Brentwood You get to choose your preferred colour for your gutter finish. Enjoy eco-friendly guttering services from A1 Roofing Brentwood. A1 Roofing Brentwood hardware comes from renewable sources. With A1 Roofing Brentwood durable gutter finishes, you need not worry about re-finishing your gutter for another two decades. Take advantage of A1 Roofing Brentwood bespoke guttering services where you are not limited for options even if you have special design requirements. A1 Roofing Brentwood are fully insured, so we will always deliver on our projects, no matter what. Our proficiency is a product of over 10 years of learning and development, and that's what you will enjoy with A1 Roofing Brentwood's guttering services in Brentwood. With A1 Roofing Brentwood, you are never short-changed as we go well above standard to fix your gutter problems A1 Roofing Brentwood has the endorsement of quality assurance bodies like customers and Trusted Trader.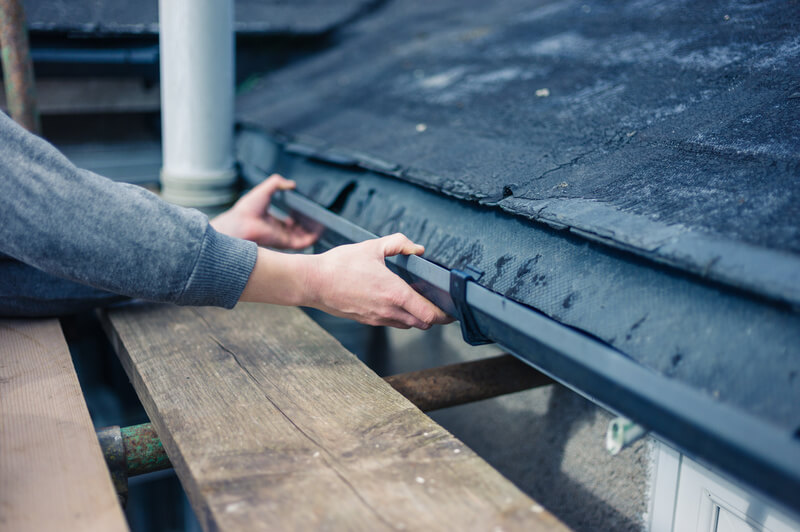 Let A1 Roofing Brentwood Clean Your Gutters In Brentwood
One of the main causes of blocked gutters is debris from plants around your home or workplace. Another major source of gutter blockage is the accumulation of wild plants from your rooftops that blow or are washed into your gutters over time in Brentwood. Therefore, your gutters need to be cleaned up at least once a year, and A1 Roofing Brentwood can do this for you to your total satisfaction. A1 Roofing Brentwood will remove all debris, and get your gutter in Brentwood working optimally again.
You may find that a damaged gutter can quickly cause a lot more problems to your Brentwood property than just bad drainage. For instance, when your gutters are damaged in Brentwood, your fascia and soffits are at risk of decay. Your Brentwood gutter must be working properly to remove water from your foundation and basement walls. When your gutters aren't working properly, there are severe effects on your foundation and basement in Brentwood. Why not leverage A1 Roofing Brentwood's gutter repair services to fix any damage in your guttering before it causes further damages and require higher repair costs.
Do You Need Help ?
Call Us Now On
The Guarantee A1 Roofing Brentwood Offers With Its Guttering Services In Brentwood
Reasonably-priced Services In Brentwood
A1 Roofing Brentwood never sets out to make profit at any cost to you. A1 Roofing Brentwood provide quality guttering services at prices you are happy to pay. A1 Roofing Brentwood enjoy great discounts from guttering product manufacturers due to the relationships we have built with them over the years. That's how A1 Roofing Brentwood are able to help you enjoy such a unique balance of great quality and prices in Brentwood.
Guttering Services In Brentwood That Meet All Your Requirements
At A1 Roofing Brentwood, we care very much about customer satisfaction. It is our primary aim with all A1 Roofing Brentwood guttering services. We will always go the extra mile to deliver the kind of service you want with any of our guttering services in Brentwood.
Unrivalled Commitment To Guttering Service Excellence In Brentwood
Every service A1 Roofing Brentwood deliver is tailored to the specific requirements of each gutter problem to ensure a long-lasting solution. For over 10 years, we have been learning, training and perfecting our expertise in all our guttering services in Brentwood. With the passion A1 Roofing Brentwood have for the job, we will give you the best service possible.
Guttering Assessments And Consultations In Brentwood
At A1 Roofing Brentwood, we are committed to ensuring that all your aesthetic and practical considerations for a guttering service are met in a one-time service. A1 Roofing Brentwood believe you will be best served if you come to us for solutions to all your guttering problems in Brentwood. A1 Roofing Brentwood conduct thorough gutter assessments to understand exactly what needs to be done and deliver accordingly.
All Types of Roofing Work Undertaken
Do You Need Help ?
Call Us Now On
Take Advantage Of A1 Roofing Brentwood's Commercial Guttering Services In Brentwood
You want the appearance of your commercial building to create a good impression on clients in Brentwood as this can influence sales. Poor- looking or damaged gutters can undermine the look of your entire Brentwood building, as well as result in other costly damages. Therefore, you need A1 Roofing Brentwood's specialist commercial guttering services in Brentwood. Domestic Guttering Services from A1 Roofing Brentwood in Brentwood Maintain the structural integrity of your Brentwood home by ensuring the soffits, fascia, basement and foundation are in good condition. Rid your residential guttering of build-up of algae, moss, leaves, and twigs in Brentwood. Provide a channel for rainwater to pass in Brentwood. Let A1 Roofing Brentwood protect your gutters and home with our residential guttering services in Brentwood. Reach out to A1 Roofing Brentwood in Brentwood on 01277 562039 to obtain a free quote, and we will provide expert guttering services.